Reentry Against the Odds, 2023, Registrants, Day One
Funded by a grant from the California Workforce Development Board, Reentry Against the Odds, 2023, focuses on registrants ("sex offenders"), a subset of the reentry population which has been largely overlooked in society's efforts to move society from tough on crime policies to smart on crime policies. Day one includes attorney Janice Bellucci who provides a history of the law in this area, explains common myths about registrants, and discusses important recent changes to California's state registry. You will hear from registrants themselves who share the challenges in their lives and how they think the therapy they receive could be modified for greater healing.
---
Day two of Reentry Against the Odds, 2023
Day two of Reentry Against the Odds, 2023, includes keys findings by researchers Drs. Barrera-Castanon and Murillo. Research about registrants is inadequate and a major reason why facts about them are largely unknown, thus enabling the myths about them to be perpetuated. The final presentation from the Ahimsa Collective receives rave reviews. Their restorative justice approach responds to harm in ways that fosters wholeness for everyone.
---
Friends Outside LA staff members, Sonia Bell and Sithy Bin, are "on display" at the LA County Hall of Administration! They and their fellow SECTOR team efforts are being recognized for their terrific efforts to assist re-entry job-seekers to become employed in jobs with living-wages! SECTOR is funded through a contract with LA County, the Justice, Care, and Opportunities Department. Congrats all!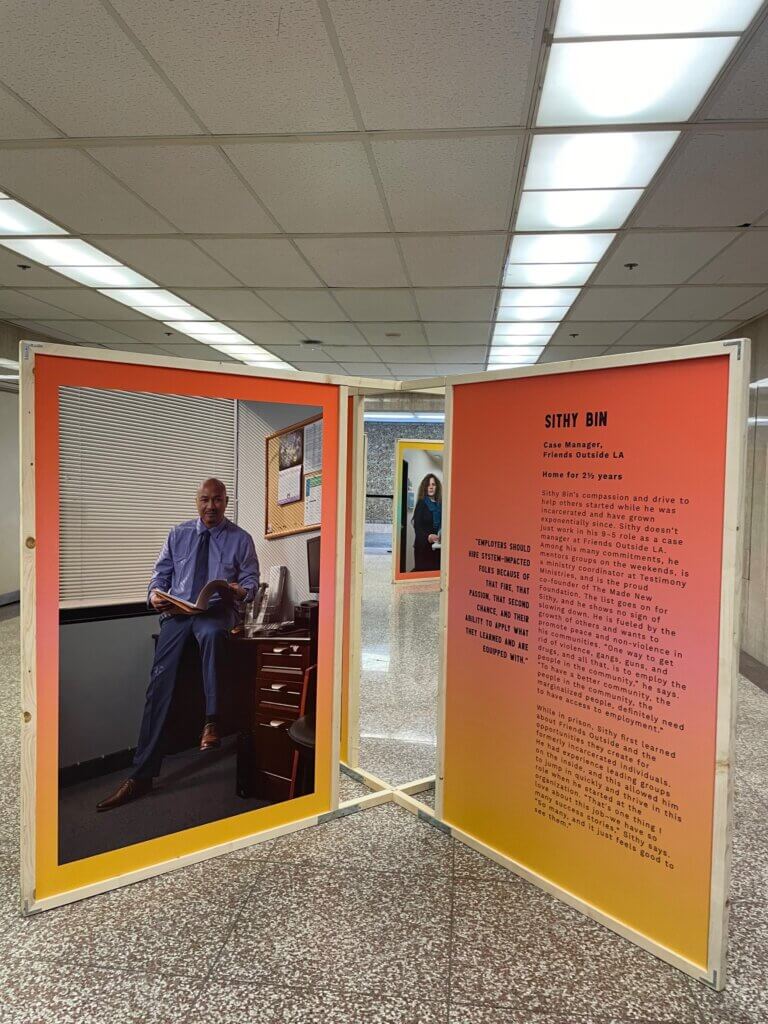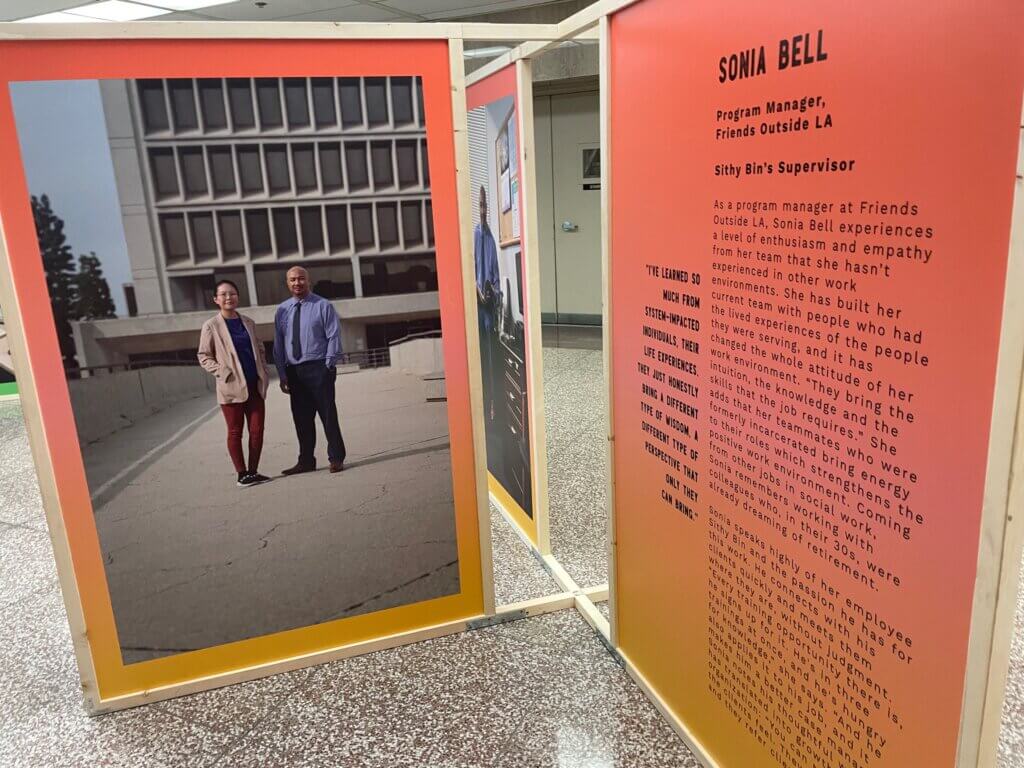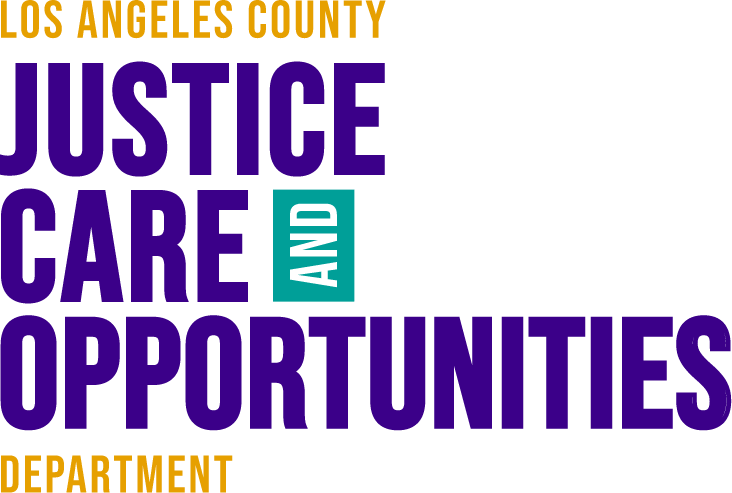 ---
Employment through Empowerment – Meet our Exciting Success Stories
Our LA County-funded SECTOR program assist re-entry job seekers to get vocational training in their areas of career interest. As a result, they obtain living-wage employment and become self-supporting! Meet two of them in this powerful video!
Celebrating our Golden Anniversary, "50 Years of Transforming Lives"
I have seen the FOLA chapter grow from an acorn to a "Mighty Oak."

George Ferrick
About Friends Outside Los Angeles
Here at Friends Outside Los Angeles (FOLA) we assist children and families, prisoners, and former prisoners with the immediate and long-term effects of incarceration, and to act as a bridge between those we serve, the community at large, and the criminal justice system, thereby enhancing the character of justice.
Our Programs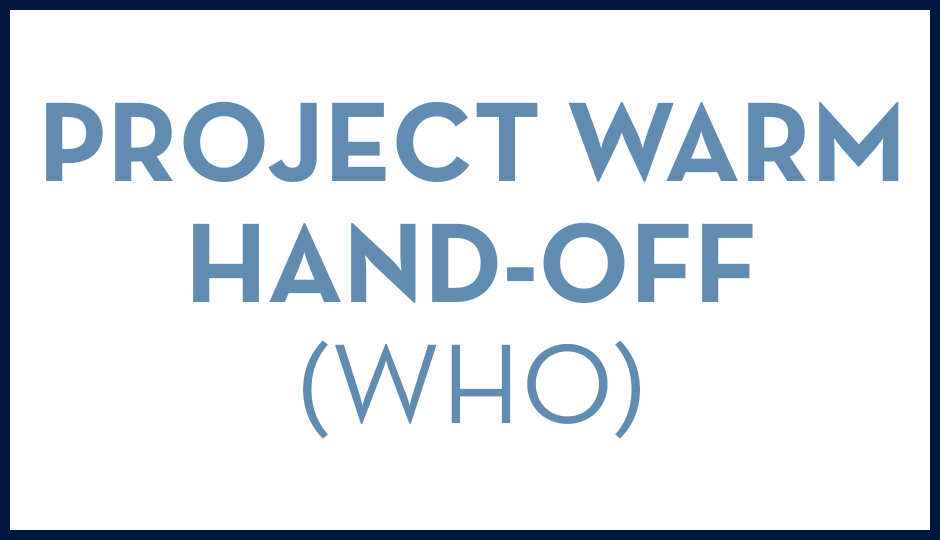 ---
TRIBUTE TO SAMUEL SPICER, JR., 1953 – 2022

Sam had the best people skills of anyone she ever knew. And, that was where the specialness began.

A Conversation with Cheryl Cromwell

Mary: Tell us about yourself. Cheryl: I have a master's in social work from Bryn Mawr College with a specialization in community organizing and social planning. I've taught in schools […] Read More

Honoring a Hero, Samuel Spicer, Jr., and reflecting on his contributions to FOLA

As he will readily tell it, Sam Spicer, Jr. had been in and out of jail/prison a few times when he came to Friends Outside in Los Angeles County to perform community service.

Program Highlight: Dads Back! Academy F.I.R.E. 

The Friends Outside in Los Angeles County's Dads Back! Academy F.I.R.E. program is our third-generation program designed especially for re-entry fathers, their families, and their children.