State funds support arts programming for the formerly incarcerated through new grant program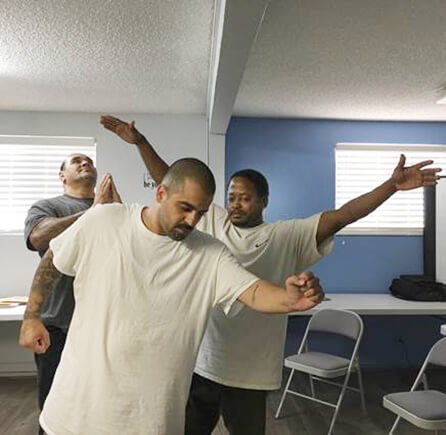 The California Arts Council announced its plans to award $90,000 to Friends Outside in Los Angeles County (FOLA) to support an expanded collaboration with TheatreWorkers Project (TWP) as part of its Reentry through the Arts pilot program.
Support from the California Arts Council will enable FOLA to expand their collaboration with TheatreWorkers Project. Led by Artistic Director Susan "Susie" Franklin Tanner, TWP's team of artists will provide increased opportunities for the formerly incarcerated and those on work  release to redefine their personal narratives through theatre. FOLA is one of just 10 grantees chosen for this program.
FOLA's executive director, Mary Weaver comments, "The funding allows us to add a very important component to our Dads Back! Academy, an intensive reentry fatherhood program located in Watts. The fathers value the opportunity to express feelings which, left unaddressed, can trigger destructive behavior which can be passed unwittingly on to their children."
TheatreWorkers Project (TWP) is dedicated to providing an opportunity for working people, the unemployed and youth to tell their stories through the medium of theatre and to providing classical and contemporary theatre education that reflects and illuminates the human condition.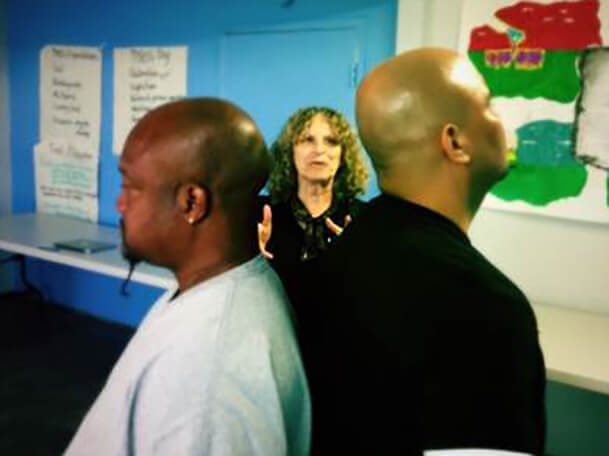 TheatreWorkers Project believes that all human beings possess the ability to create works of art, everyone has an important story to tell, the artist has the responsibility to address social and political issues and participating in the creative process can be a transformative experience
The mission of the California Arts Council, a state agency, is to advance California through the arts and creativity. The Council is committed to building public will and resources for the arts; fostering accessible arts initiatives that reflect contributions from all of California's diverse populations; serving as a thought leader and champion for the arts; and providing effective and relevant programs and services.
To view a complete listing of all Reentry through the Arts grantees, visit http://arts.ca.gov/programs/files/CAC_RTA_Grantees_2016-17_FINAL.pdf.