The Friends Outside in Los Angeles County's Dads Back! Academy F.I.R.E. program is our third-generation program designed especially for re-entry fathers, their families, and their children.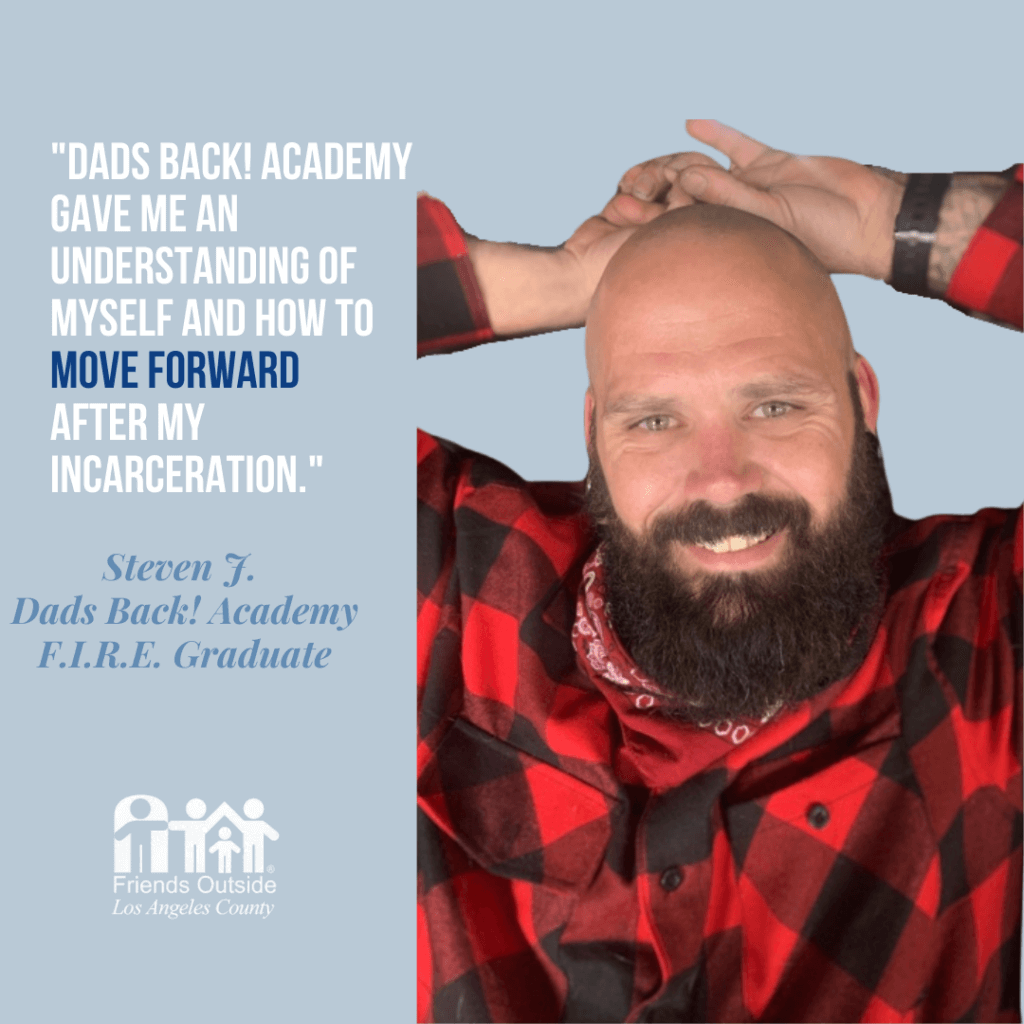 The program serves re-entry fathers who have children who are ages 24 and younger, including men who are "like a father" to children in this age group. The Dads Back! Academy is an intensive program during which fathers attend 73 hours of mandatory workshops over a one-month period in parenting/fatherhood, economic stability, and healthy relationships.
The fathers go through the workshops with other re-entry fathers. The fathers can also attend optional workshops such as in computer basics, domestic violence, and financial literacy. On completion of the workshops, program staff assists the fathers to seek and obtain employment, continue to build their relationships with their children and other family members, and pursue other desired goals.

The "Why": Children who have been raised in families affected by incarceration most likely have experienced various levels of trauma, including possibly having witnessed the parental arrest.
In LA County, at least 75,000 children have an incarcerated parent (Kidsdata, 2018).
Re-entry fathers face unique challenges, yet resources in Los Angeles County that specifically serve these fathers are very limited. In fact, there are no other known reentry-tailored fatherhood services in the County. Our workshops were designed specifically for these fathers, offering content focused on the role of fathers and the impact of parental incarceration, toxic stress on children and brain development, co-parenting after incarceration, and other reentry fatherhood-specific issues.

Know someone who might benefit? Contact the Program Manager, DaJohnai Vincson, at dvincson@friendsoutsidela.org, for more information about the program including how to be enrolled!